Having trouble seeing this email? Please see the online version here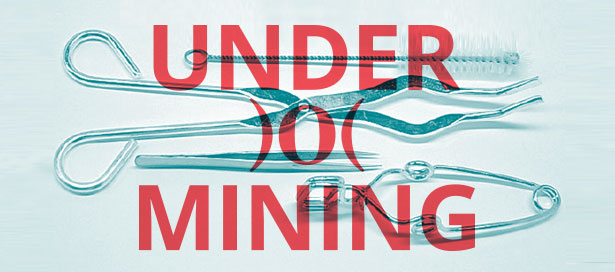 A.pass End Presentations
 20 PEOPLE PER NIGHT – INSCRIBE BELOW !!!

Isabel Burr Raty, Esteban DONOSO,
Thiago ANTUNES
@ Zsenne Artlab 
Rue Anneessens 2, 1000 Bruxelles 

Due to the intimate nature of our performance event, we will be hosting up to 20 people per night, so it is first come first served, or alternatively  we kindly ask you to sign up and reserve a place using the doodle link above (highly recommended!!)   
We have designed an experience that offers you finger food with interactive installations at 18h30 and then we will be guiding you through a series of participatory performances.

"BEAUTY KIT FOCUS GROUP"
ISABEL BURR RATY
Isabel will be presenting bio-products that she fabricates
from a variety of substances collected from her womb
"WELCOME and please do NOT turn the page"
THIAGO ANTUNES 
A reading game performance around authority, obedience and participation,
inspired by civic integration programs.
"TABLE MOVIE"
ESTEBAN DONOSO
Esteban hosts a moment of collective fiction; to create an imaginary film
using our senses as recording devices.

Isabel burr raty
Bio Autonomy practice
"I conceive of the Planet as a womb. I make the sacred plastic to reveal its nature. I bring my insides out, performing bloody rituals with machines mimicking the dichotomy of life as it becomes transgenic, engineered in the temple of science. I'm a sculptural thought. Before the womb microarchitecture ends up being a metal box, I become a pharmaceutical sculpture animating a dimension that queries the place of spirits and souls. I'm anatomy. I body dig cyclically. I'm a medical container and I use my uterus to prove it. I excavate the inner geology of this persona to practice my fabrications. I deconstruct to construct bringing the discharged abject to our every day. I re-acknowledge bio-autonomy. I build a bridge. I use the system, the metaphor of industry and its mind gap game apparatus hoping to free us from the mechanical and systematic customized gesture". 
"BEAUTY KIT FOCUS GROUP"
Participatory performance. 
Thiago antunes
Civic intimacy games
My plan was to create a political role playing game that could address migration and integration. After realizing the limits of playable games to disrupt hegemonic discourses, I started to investigate manners of encouraging the players to play against the game itself. A game that never starts, or never ends, and peculiar rules that lead to paradoxical achievements became possibilities for concretely investigating the contradictory hospitality of Europe.
In my decolonizing fantasy, I imagine Amerindian shamans running an immigration office in Europe, imposing their fleshly notion of integration under the drapery of the bureaucratic civic integration courses. These games demand resourcefulness from the players in coping with physical proximity, smelling and touching the other, sharing drinks and food, enhancing intimacy, as basic requirements for acquiring citizenship. The colonised eventually teaches the coloniser "what a body can do".
"WELCOME and PLEASE DO NOT turn the page"
participatory performance
esteban donoso
Scenes of naration
"During this period I have created distpositifs that alter/displace self-narration and narratives; opening up the gap that lies in-between the thinking and the speaking, the speaking and the doing. This in-between space unfolds slowly and simultaneously to our conscious speaking / doing and allows for a thinner, more fluid membrane between reality, fiction and memory. There is also the in-betweenness of the speaker and the listener, of the speaker and the spoken about, of the person speaking and the others that speak through him/her. A scene of narrating that welcomes the fragmentary, the phantasmatic and the poetic".
"TABLE MOVIE"
participatory performance
---
 UNDER )0( MINING: 
"… the playful dystopia of the domestic raw. The displaced archive woven through a membrane that digs fictional technologies…"
"….is to playfully dig into archives, fabricating technologies that challenge dystopian perspectives through the displacement of domestic membranes, weaving new fictions for ourselves…"
"… through raw technologies, weaving membranes of fictions, digging in the playfulness of a dystopian archive, creating domestic displacements of ourselves…"
Isabel Burr Raty – Thiago Antunes – Esteban Donoso
---
Rue Anneessens 2, 1000 Bruxelles
a.pass
p/a de Bottelarij
Delaunoystraat 58-60/p.o. box 17
1080 Brussels/Belgium
tel: +32 (0)2 411.49.16
email: info@apass.be
web: www.apass.be