project
THE MEDIUM SCORE
15 May 2017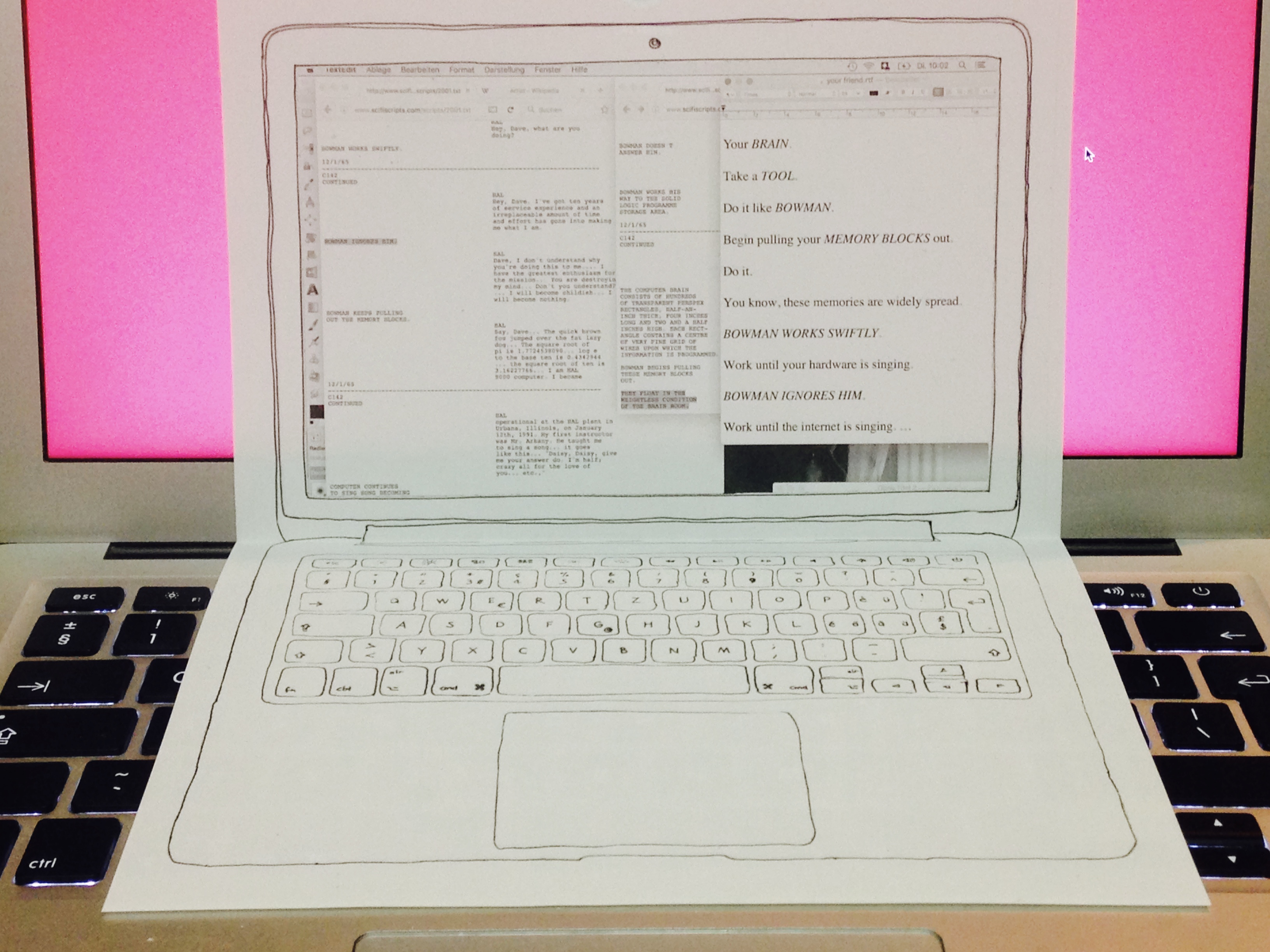 IMG_2968
MEDIUM SCORE follows on previous iterations of scores as tools to practice dialogue or intersubjective formats for exchange in artistic research. ScoreScapes is an investigation of how scores can facilitate the relation between artistic research, documentation and knowledge processing.
If artistic research is an active and methodological search for ways to keep the viability of our relation with the world, then how can this search be mediated by scores? If artistic research engages in processes of awaking unseen phenomenological relations with what surrounds us, then how do we compose materials and thoughts? What is the performativity at stake on the sharing of those? What's the relation between subjectivity and collectivity? What does that do to our individual practices and to the collective itself?
This time the practice of The Medium Score will focus on how different formats of communication intertwine in the making and the analyses of each others researches. Each time every participant will contribute with a 5 minutes template of his/her research as a module of knowledge processing within the common environment of a.pass post master.

The score brings about the importance of art practice and research as a discursive tool. The score pushes for an assemblage of layers – philosophical, emotional, aesthetic, economic, critical, social-  that form a reflection of the world and the role of art within it. Every art work has a relation with multiple layers and constructs itself upon that basis. The context of each artistic research is variable and is therefor a contribution for a plural approach of relations.