postgraduate program, project, workshop
Occupy Democracy
29 September-3 October 2014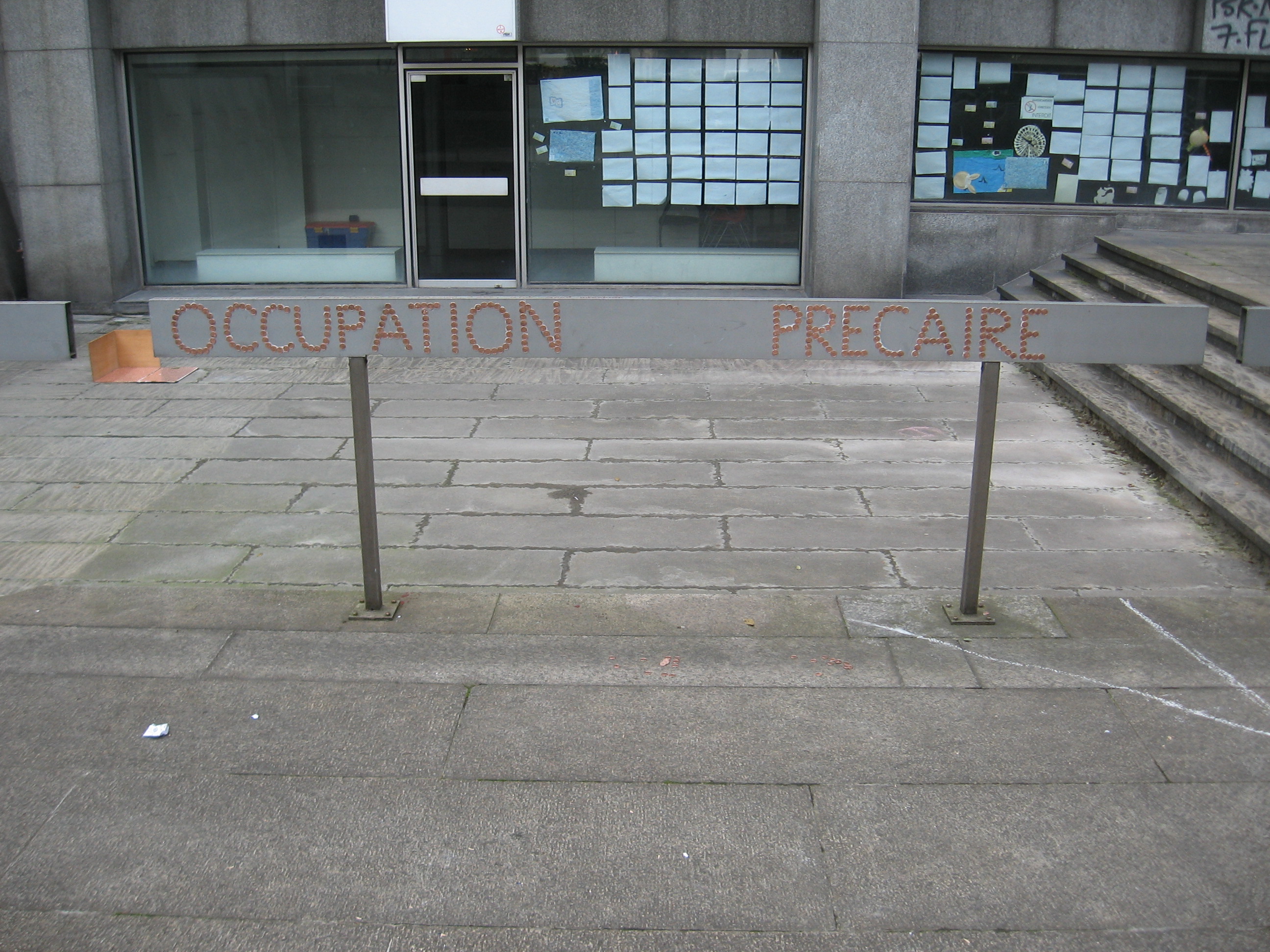 Occupation Precaire: one-euro-cents glued in public space
A workshop took time and place 24/7 as a singular occupation of a public space with hourly rotations. A group was working in parallel daily 10am – 1pm.
This workshop was designed and organized by Luigi Coppola and Christophe Meierhans
Luigi Coppola and Christophe Meierhans are working in different contexts and with different means about common decision taking procedures – or let's say, alternative democracies.
While Christophe proposes in a lecture performance series a new democratic system based on disqualifying people in charge, rather than electing them, Luigi is developing social choreographies as democratic models and is currently involved in a communal project of reorganizing the political, agricultural and economic system of a whole village in south Italy.
Together they propose a research workshop where most components of its activities will have to be decided commonly with the workshop participants. Just the very basic conditions are determined: The workshop occupies a public space with only one person at the time – 24h a day.  The rest of the group develops, discusses and observes the occupation from a distance and takes the relevant decisions.
The discussions and decision taking procedures already started last block and created some new questions and tendencies. But an entrance into the process is possible at anytime.