call
for artistic research projects
post-master level

DEADLINE: 28/10/2018
TO START IN May 2019
SELECTION TALKS : 21& 22 /11/2018
(PLEASE KEEP THESE DAYS FREE!)
---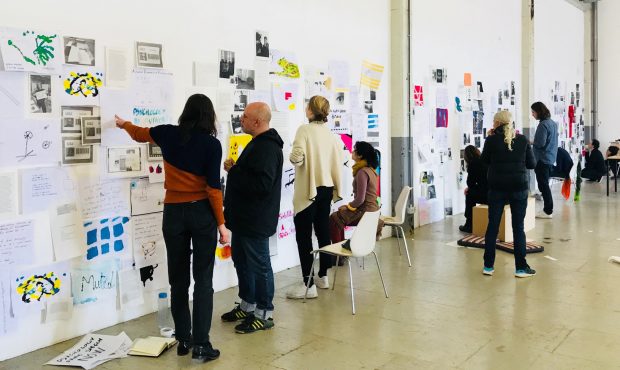 want to start or continue an artistic research process in an experimental and professional research environment, independant  from production constraints at the level of a post-master program or a PhD in the Arts.
advanced concepts of performance  or/and scenography  are (relatively) new to you and you want to explore them in-depth, in relation to your own practice 
then

a.pass (advanced performance and scenography studies) offers you a
one-year post-master program
where you can develop your artistic research proposal 
or

a taylor-made contract for the developemnt of the practical side of your
PhD within the a.pass Research Centre.
The a.pass context is designed to develop independent and critical research and provides you with contexts and tools that support your specific questions. 
Post-master program
: In a context of self-organization, collaboration and participation you will create a personal research trajectory through curated workshops, individual mentorings and interactions with the other researchers and the a.pass curators. The a.pass program is a one-year program consisting of three blocks of four months. The first three months of each block take place within the organized collective research environment. The fourth month of each block is open for the individual development of the research project. At the end of the program, you will present and communicate your research in the form of a public event.
PhD
: In the frame of the Research Centre, a.pass hosts artists and theoreticians engaged in a PhD in the Arts to develop their independent artistic and transdisciplinary research, producing knowledge and tools in relation to and supported by the a.pass institute.
more
about post-master selection criteria
about phd selection criteria
---
a.pass
a.pass – Posthogeschool voor podiumkunsten vzw.
p/a de Bottelarij / Delaunoystraat 58-60/p.o. box 17
1080 Brussels/Belgium
tel: +32 (0)2 411.49.16
email: program@apass.be
web: www.apass.be