performative publishing, research center
Research Center Cycle 3 Performative Publications and Annex
24 September 2022 / BUDA, Kortrijk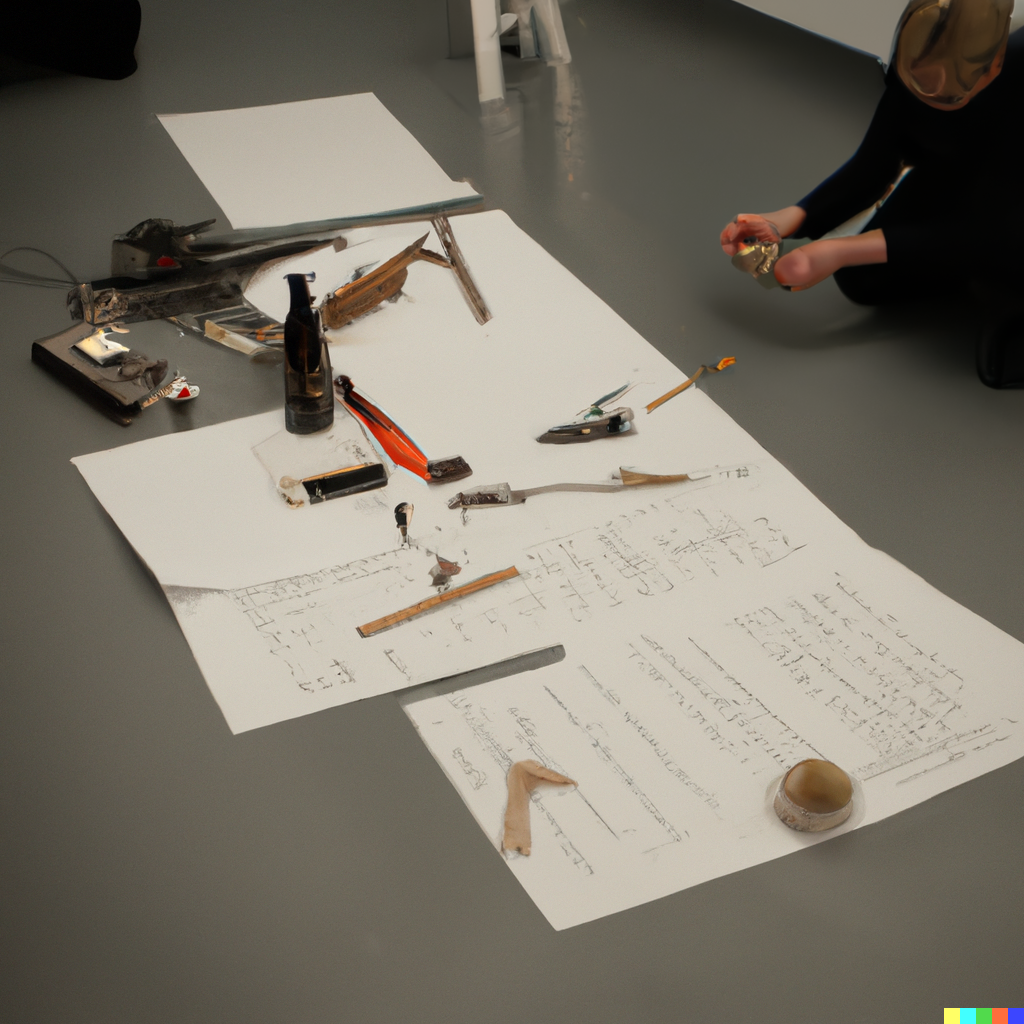 Image generated by DALL-E AI from the first three paragraphs of the text
Performative Publications at Kunstencentrum BUDA  in Kortrijk, Belgium bring the individual and collaborative research trajectories of the researchers of the third Cycle of the a.pass Research Center into focus. This day-long performative event is conceived by Gosie Vervloessem, João Fiadeiro, Crăiuţ Rareş Augustin, Simon Asencio, Vijai Maia Patchineelam and the Research Center Curator Vladimir Miller.
FROM 13:00 to 20:30 (detailed schedule below)
Kunstencentrum BUDA
Tower
Budatoren, Kortrijk  
Korte Kapucijnenstraat z/n, 8500 Kortrijk
Read more..
Order this publication.