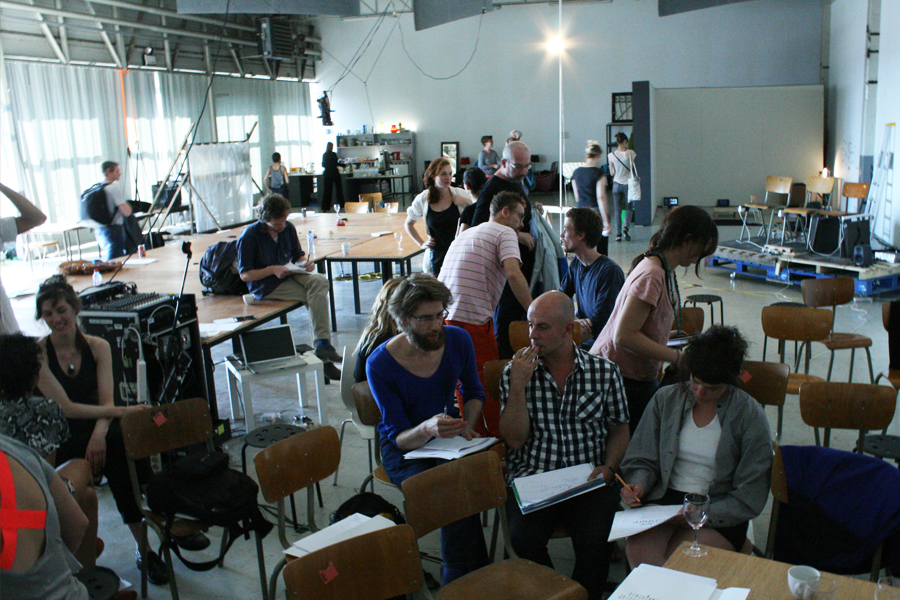 a.pass space
info
How to find a.pass
a.pass 
advanced performance and scenography studies
Posthogeschool voor Podiumkunsten vzw
Delaunoystraat 58/17
1080 Brussels (Sint-Jans-Molenbeek)
Belgium
email us: office@apass.be
talk to us: +32 (0) 2 411 49 16
Our office is situated on the 3rd floor of the main building of the Bottelarij – Brussels Event Brewery.
info
Team
Artistic Coordinator:
Lilia Mestre
lilia@apass.be

Administrator:
Responsible for contracts,visa & attestation issues, payments and reimbursements. On a more global level she deals with all legal matters such as the ministry, the board, the building, the insurance.
Production Coordinator:
She is the production manager and responsible for the general co-ordination between the artistic & the practical.
Scenographic and Technical support:
Technician and practical advisor of scenographic, digital, infrastructural and material questions.
info
Location(s)
a.pass is currently situated at the former industrial site 'de Bottelarij – Brussels Event Brewery in Molenbeek (Brussels). The former brewery is now occupied by a variety of cultural organizations.
a.pass works mostly in two different spaces:
The 650 square meters collective studio, situated on the 4th floor of the building, where the program takes place and researchers can develop their work.
The second space on the 3dr floor is dedicated to the administrative office, collective library and meeting space.
We provide a storage space for technical equipment and a workshop for small scenography undertakings.
The a.pass program regularly collaborates with Zsenne ArtLab (Brussels), Nadine (Brussels) and PAF (Performing Arts Forum) where some of our activities take place.