research center
Breg Horemans, Davide Tidoni, Esteban Donoso, Lili M. Rampre, Pia Louwerens, Kristien Van den Brande Printer's devils
4 January-4 April 2021
Research Center Cycle 2 Block III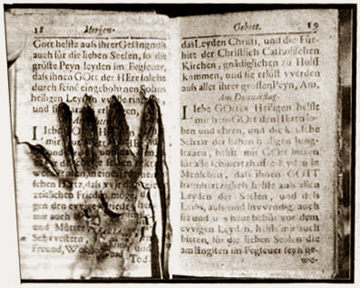 Singed bible from the Museum of the Holy Souls in Purgatory, in Rome
One publishes to find comrades! So says André Breton. The researchers in the current cycle of the research centre — Breg Horemans, Davide Tidoni, Esteban Donoso, Lili M. Rampre and Pia Louwerens — are ending their trajectories at a.pass with a block focused on publishing, and the myriad of relations implied in committing something to print. Publishing is rarely something that concludes a confined process of solitary thought. It is a social process that — abstractly and manifestly — involves collaboration along the way: sometimes with fellow interlocutors, sometimes with an editor or designer at the other end of the table, sometimes with abstract ideas of what readership might entail. Rather than aiming for a book or for printed matter as a finite goal, we will take publishing as a pretext to build relationships that last over time. How can a publication be set up as an ongoing social gesture, a space for the continued production of meaning and reverberance?
This block has a weekly organization, whereby Tuesdays alternate between a technical-dramaturgical help-desk, and editorial-curatorial approaches. Help-desk Tuesdays are more loosely structured around practical needs of the collective and individual publications. How did you do this? Why would you do that? During the editorial-curatorial Tuesdays we work on a collective publication, addressing a breadth of concerns in publishing (commonplace books, performative publishing, the interplay between analogue and digital publishing, orality and transcription, co-writing, the power of address, self-writing, ventriloquism, reading as writing, distribution).
Read more..
postgraduate program
THE ASYLUM (FOR DESIRING BODIES)
6 January-31 March 2021
Block 2021 I curated by Elle/Elke Van Campenhout/The Monastery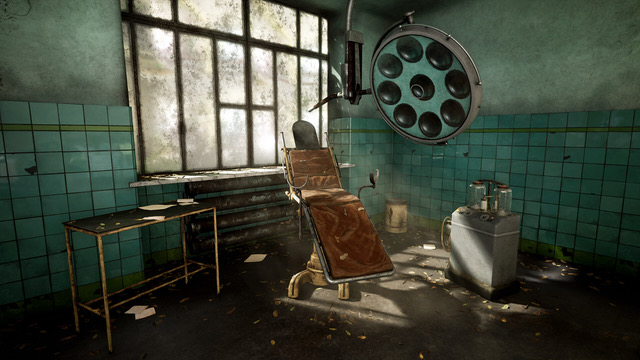 mikel-iriberri-mental-asylum-01

An asylum is a place of refuge. Of taking leave of the world for a limited period of time. It is a place out of the world. Where rules function differently. Where people without a place of belonging are temporarily 'parked' in order to mend their ways. It is a place for the ones that don't fit the grid: mental patients, refugees, people suffering from ailments of all kinds. Desiring bodies, in search of papers, legitimacy, acceptance, health, reconnection to the outside world.
In that sense it is also a place of hope, a world-in-a-world where difference can live and be accepted. Maybe even celebrated. Where the norms are temporarily suspended, and common sense rules no longer apply. In this gap, in this suspension, wild thoughts can go unchecked. Dubious behaviour flies under the radar.
Read more..