performative publishing
POP-FI POSTER
3 euro
1 July 2021
Lili M. Rampre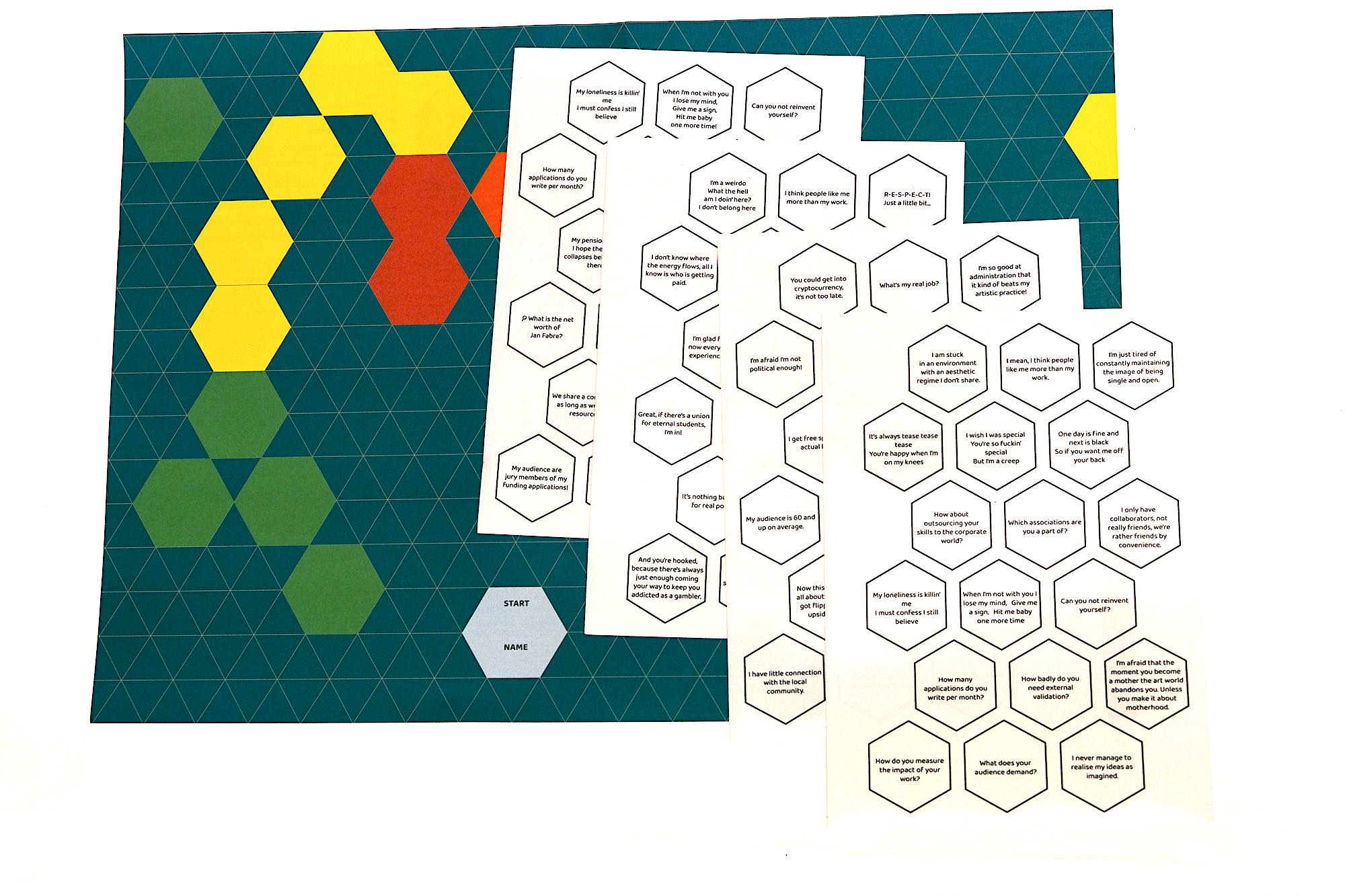 lili
A Game,
by Lili M. Rampre
Pop-Fi poster is a "choose your own adventure" game developed by Lili M. Rampre in collaboration with Júlia Rúbies Subirós. The game traces pre-public discourse, a semi-private collection of thoughts that, once shared and circulated, can shift a wider agenda on what matters to artists the most. The game aims to popularize common fictions and pop the bubble of others. Collectivizing half-digested thoughts potentially means bridging between personal and structural to effectuate change.
Pop-Fi poster is part of Pop-Fi: a multifaceted project that entails a performative workshop ventriloquizing popular movie icons, video installations and script-readings. Pop-Fi foregrounds concerns of an artistic community through a variety of formats that act as a discourse prism. Pop-Fi poster is both a visual aid for the workshop and an autonomous object. Pop-Fi's next step is developing strategies to funnel from anecdotal to factual and think about data and its visualization techniques informed by direct experience, commitment to action and intersectionality.
Lili M. Rampre is researching strategies to highlight "off stage"; processes, practices and actors behind, off, under or above the stage. Her focus lies on power relationships and the dynamics of disparities in cultural capital (audience-performer, fan-star, producer-artist). Her work has often a role-reversal in its core proposal, ventriloquism of a kind, or unreliable narration. Most recently Lili is looking into fandom and fandom civic practices authorising fiction to affect political action as an artistic methodology, to re-articulate essential parts of artistic production and circulation as fictional or factual aspects.
price 3 euro
Order this publication.