end presentation, performative publishing, postgraduate program
Leo Kay / Elen Braga / Eszter Némethi / Geert Vaes / Hoda Siahtiri PIECE ME BACK TOGETHER (AGAIN)
14-16 September 2018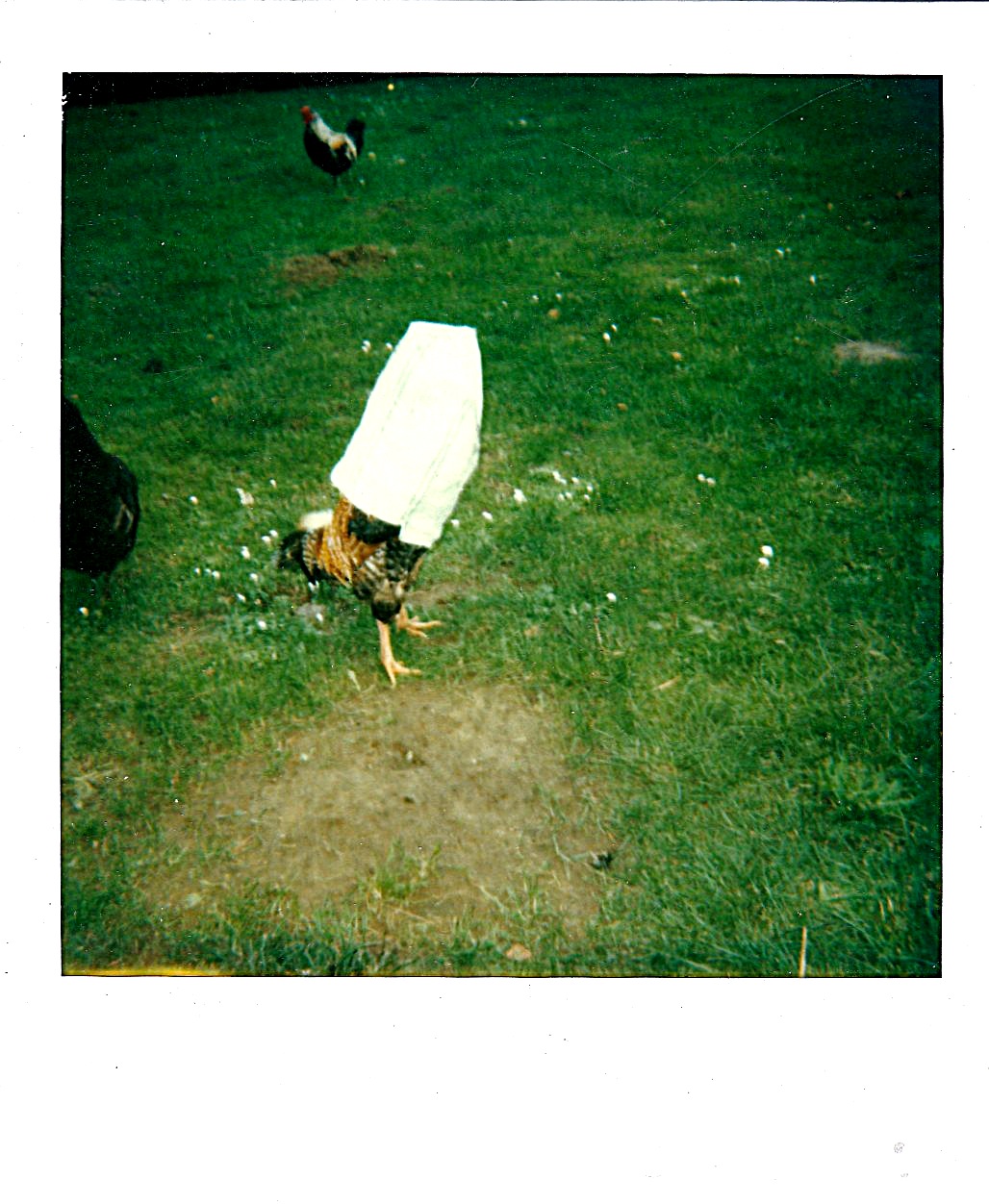 The Rooster and the Bread Bag
On September 14­, 15 and 16 Leo Kay, Elen Braga, Eszter Némethi, Geert Vaes and Hoda Siahtiri come together in concepts of identity, narratives of possible futures, liquidity and participation. The five artist researchers take over Elizabeth Park for the weekend presenting an undercover carnival of experiences. All of which welcome audience into tangible relationship with the material.
The presentations include: Eszter Némethi's Border Stories a conference-­machine weaving together magic, the uncertainty of definitions and war; Hoda Siahtiri's intimate expanded film experience concerning pain and healing; Elen Braga's site­ responsive, interactive exhibition exploring identity, gender roles and image construction through multi­-threaded visual and sonic narratives; Geert Vaes's Live Talk Show: an awareness experiment at the crossroads of Therapy Street and Tourism Avenue where the public wear hyper real masks & explore the possibility of nurturing empathy for others; & Leo Kay's Bakery Of Slow Ideas exploring sourdough and vegetable fermentation as an action; a ritual & a space for dialogue, critiquing the collateral damage caused by the continual drive towards hyper productivity and self presentation.
a.pass -advanced performance and scenography studies – is an artistic research environment that develops research on performativity and the creation of space, in an international artistic and educational context. The environment encourages diverse understandings of artistic research, the development of (post-­disciplinary or undisciplined) perspectives and experimentation with methodologies and strategies. a.pass is concerned with reflections on the role and responsibility of the artist researcher within the vital and precarious economic, political and global context of the here and now.
Opening hours:
From 12am to ­11pm. With formal presentation from 16:00

12:00 > 21:00 Bakery of Slow Ideas process- Leo Kay
14:00 > 21:00 Vroom – Elen Braga
16:00 + 18:00 Border Stories – Eszter Némethi
20:00 > Singing the Silences – Hoda Siahtiri
21:00 > Bakery of Slow Ideas Breaking Bread Presentation- Leo Kay
18:30 + 22:00 > The Who Are You Talking To Talk Show- Geert Vaes
(Sunday at 17:00 + 19:00)

Address:
Elizabeth park / De Platoo
1081 Koekelberg Brussels, Belgium