TOOL: Declaration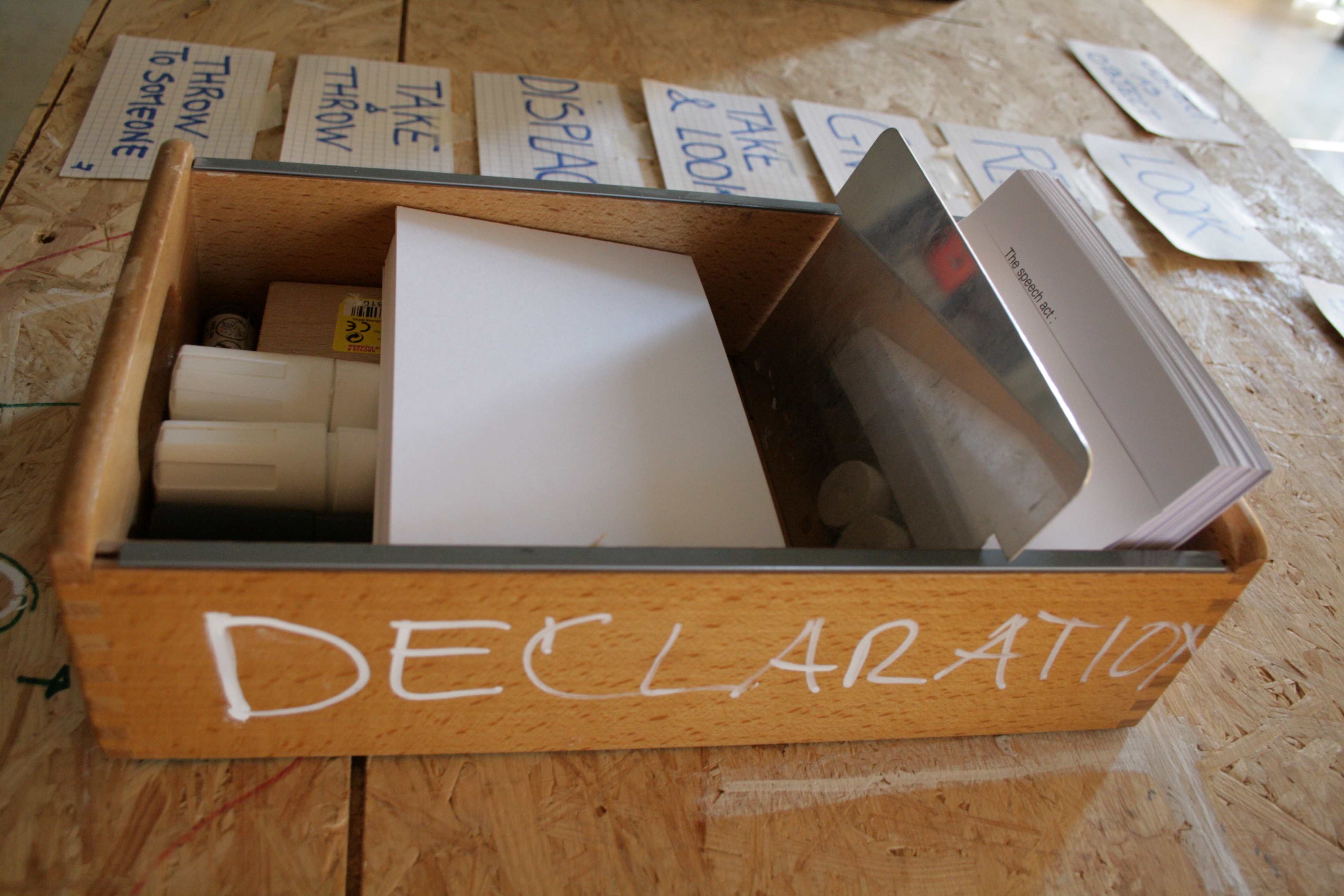 common thing - 15
16.09.2016
This tool approaches a loose idea of 'Pattern Language'
A pattern language for commons abundance
Use it to:
a. name tings temporarely
b. give a context a discourse temporarely
Use it by:
a. placing a setcard somewhere
b. writing or drawing (signing) with the white or black choak marker
c. wiping out someone elses declaration
d. adding new setcards into the box.


---
16 September 2016: flipped through the setcards provided by the declaration tool. I placed several of them with some of the Gaps / Resources / Tools in the room.

Setcard placed by the tool itself: How to enter the common sphere when you have yet to clarify, define your own practice?