performative publishing, research center
Ed. by Adva Zakai and Elke Van Campenhout Curating as Environmentalism
1 September 2012
postgraduate program, research center
2012 BLOCK III
1 September-30 November 2012

2012 POST-GRADUATE PROGRAM AND RESEARCH PROJECTS SUMMARY
Read more..
conference, research center
international conference Tender Institute
7-8 September 2012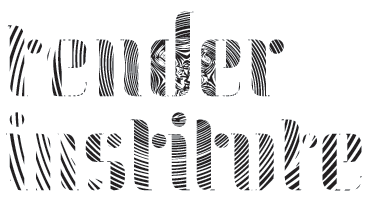 How can an institute still stay an institute when it is embracing its 'tenderness': when it recognizes its dependency on the interest of its users? The risk to become obsolete in the whirlwind of heterotopic interests? The challenge to re-invent its administration to shift from a politics of categorization to one of attention and engagement?
Read more..
performative publishing, research center
Elke Van Campenhout Tarot of Hope
25 euro - tarot cards and book
1 December 2013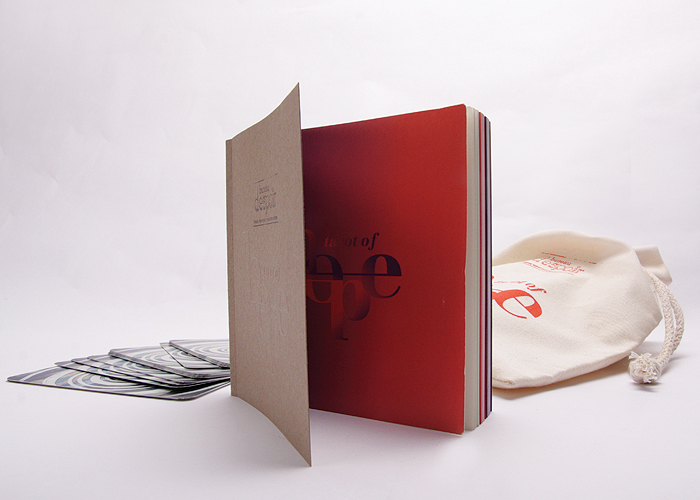 tarot0
If you wanted to come up with a language that could be understood by anyone, and that allows for different ways to adapt to the situation, but that still speaks about what concerns us all, the Tarot is the way to go. The Tarot is an ancient method to gain insight into your current situation. It is a way to bring different aspects of your life together, and relate them to an outside world that sometimes appears hostile or unconcerned by your sorrows or doubts. With the Tarot of Hope, Bureau d'Espoir tries to get a grip on our current situation.
Read more..
Order this publication.
performative publishing, research center
BUREAU d'ESPOIR
15 December 2014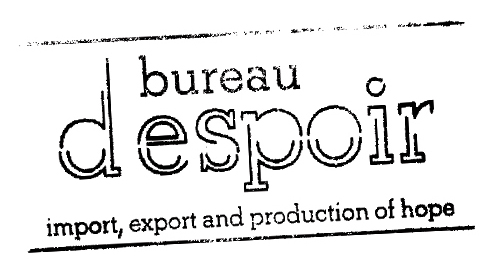 BdE_stamp_square
Bureau d'Espoir is a long-term research project on hope, initiated by Elke Van Campenhout. Bureau d'Espoir researches the possibility for a new engagement with the concept of hope, both on a political, social, physical and spiritual level.
Bureau d'Espoir is a research practice that starts out from the question: why do something rather than nothing? The last ten years the artistic sector seems to be burdened by a nagging form of debilitating self-critique that blocks artists (and other artistic workers) from assuming an affirmative position on the scene. Not only does it feel like any kind of performative gesture has become over-identified by decennia of critical theory, but an all-encompassing economic system has rendered any kind of emancipatory or critical gesture close to impossible.
Read more..