performative publishing, research portfolio
Martin Sieweke Time item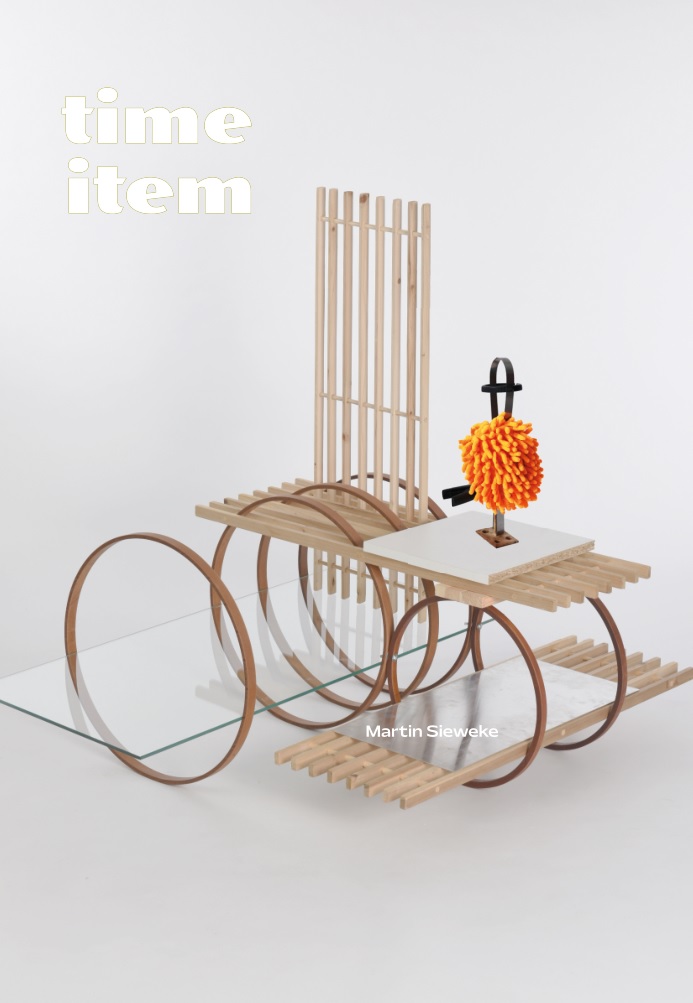 time item martin
Time item is located around Martin Sieweke's practice of prolonging, extending and reformulating the use of materials and objects in different ways. It's a research around a multi-layered relationality, in which the given (read: context/conditions, already existing/familiar materials/ objects) influences and contributes as a dispositive.
In Time item Martin invites us to think about the materials one could potentially use for a bag. The front and back side could be the size of an A4. You could use the shape of this zine as a pattern. Are there any materials around which could serve you as a source? Consider this invitation to make a bag together as a proposed focus on where the components are being detached from.
link to PDF: Martin Sieweke portfolio
price: €15
Order this publication.