postgraduate program, project
A looming score – we share your politics of damage
2 September-1 December 2019
Block 2019/III curators Lilia Mestre and Sina Seiffee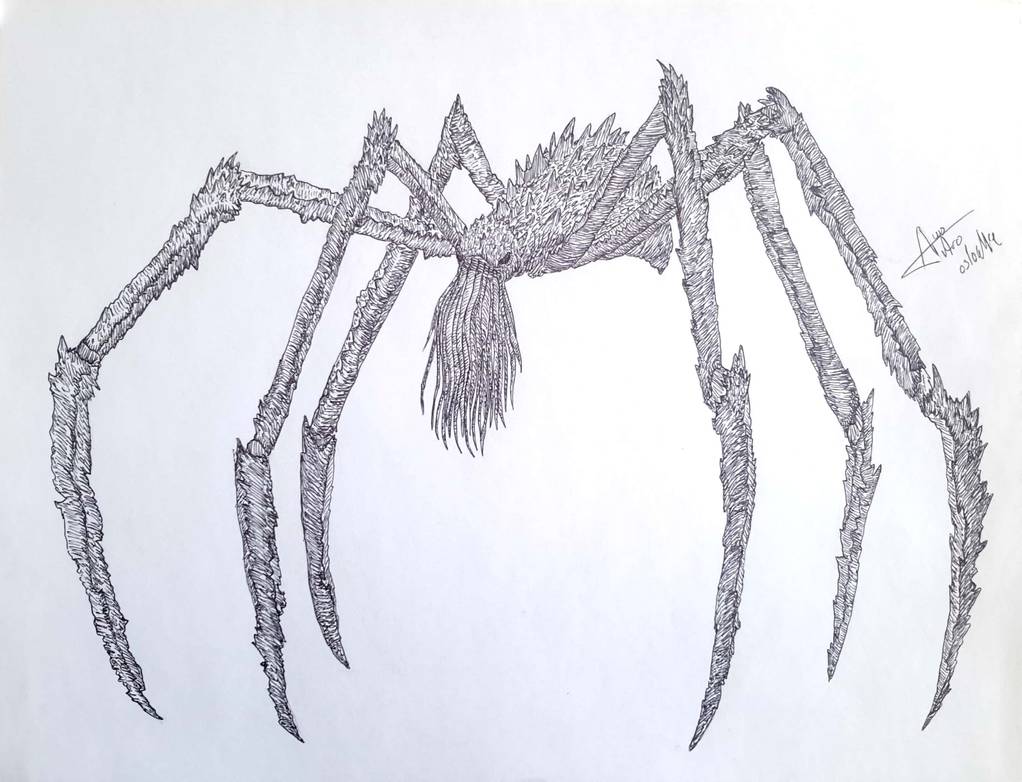 titanus scylla by ladalbarran2000
Why
loom
? We were thinking about the
loom
's invocation of the closeness of the textile sense, fabrics that bind our desires and bodies. The
loom
means also the threatening feeling of an inevitable terrible thing as it approaches. And the possibility of b-
looming
, from the rest, waste, residue, remainders of the storm. Furthermore,
loom
echoes a gendered practice of writing textile; in the making of fabric like Arachné, that talented mortal weaver who challenged the god of wisdom, as well as Penelope, who weaved and weaved (a mournful making and unmaking fabrics) to postpone her arranged marriage. The
loom
is a metaphor that invites us to think of reality as something deeply embedded within context, like "the weaver's
loom
that is discerned within the cloth it weaves" (Veena Das). That means, modes of knowing constitute the objects of knowing in a manner that profoundly affects how one comes to inhabit a new reality.
That is just the conceptual backdrop for us. In this block we want to focus on a support structure that will help each other research and continue what has been initiated in the past block, 'Troubled Gardens.' We transport what has been found out there and elsewhere into
looming
(transposed into weaving + feeling the darkness of it). That is to sustain being immersed in the subjects of ecology, feminism and their possible political agency in this unpredictable and precarious world we are living in. In the coming block, we'll take these lines thought while going back "home" (we will land somewhere in a.pass studios hosting three scenographies from Laura, Maurice and Caterina for their End-Communication). We would take the movement of going inside as the one to prepare for winter: gather, digest, tell stories, imagine futures. As a curatorial approach we are not interested in obsessing on these concepts per se, but working in and through the particular challenges of our researches.
Read more..