forum, seminar
Pieter Vermeulen Performing knowledge.
9 March-9 February 2018 / ARIA - Antwerp
Lecture-performances in perspective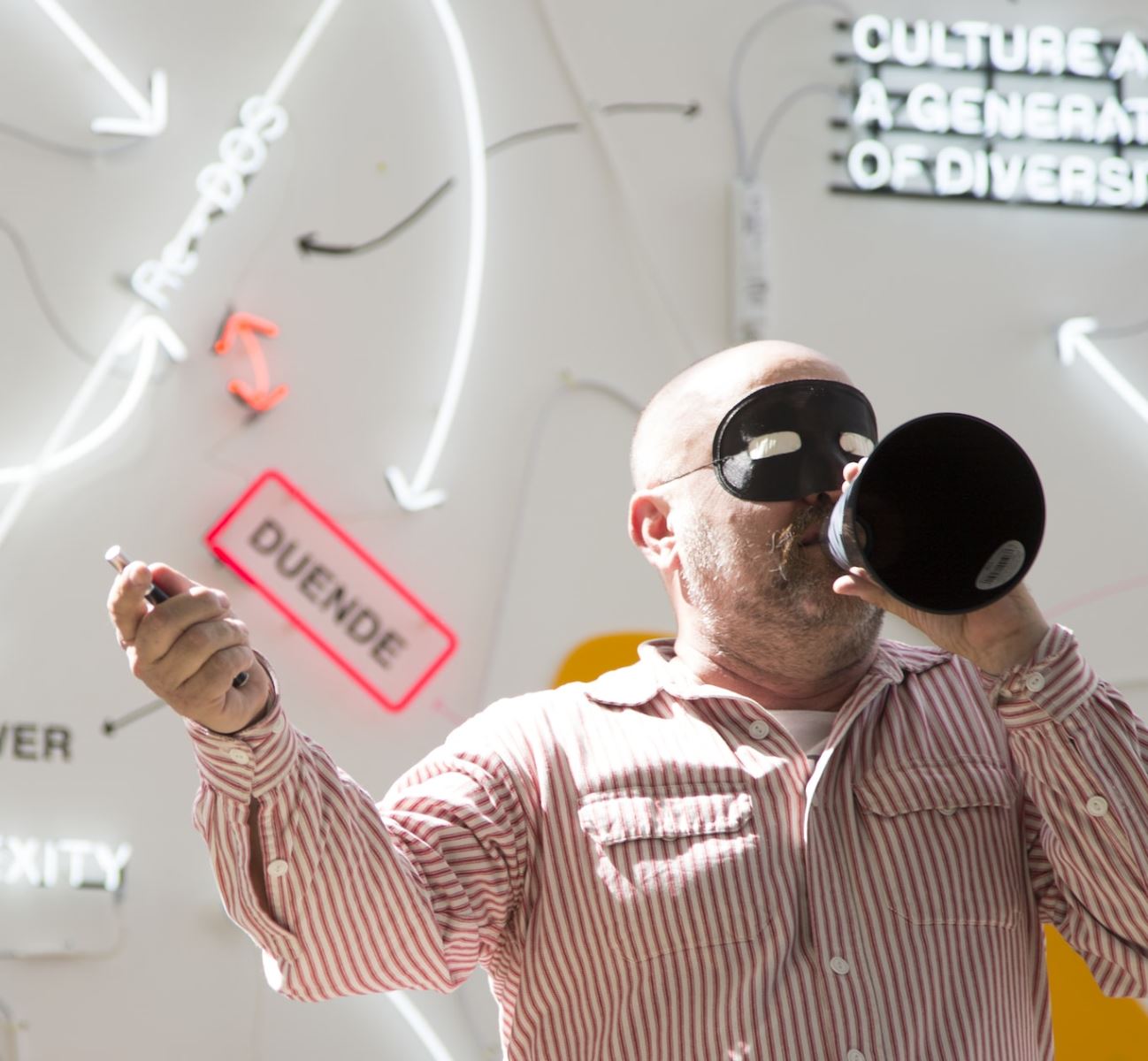 Duende Neon Mana close up small,copy
Lecture-performances have gained increasing attention in recent years, in the wake of the 'academic turn', which frames artistic praxis as a form of research. Its genealogy can arguably be traced back to the emergence of performance art in the 1960s, with canonical examples such as Robert Morris, Dan Graham, Andrea Fraser and Joseph Beuys. Contemporary artists like Sharon Hayes, William Kentridge, Rabih Mroué, Hito Steyerl, Amalia Ulman, Walid Raad, Bruce High Quality Foundation and many others are now continuing this historical legacy. Sharpening the relation between art and knowledge, their work can be situated at the intersection of visual art, lecture and performance.
Read more..