research center
Possible Bodies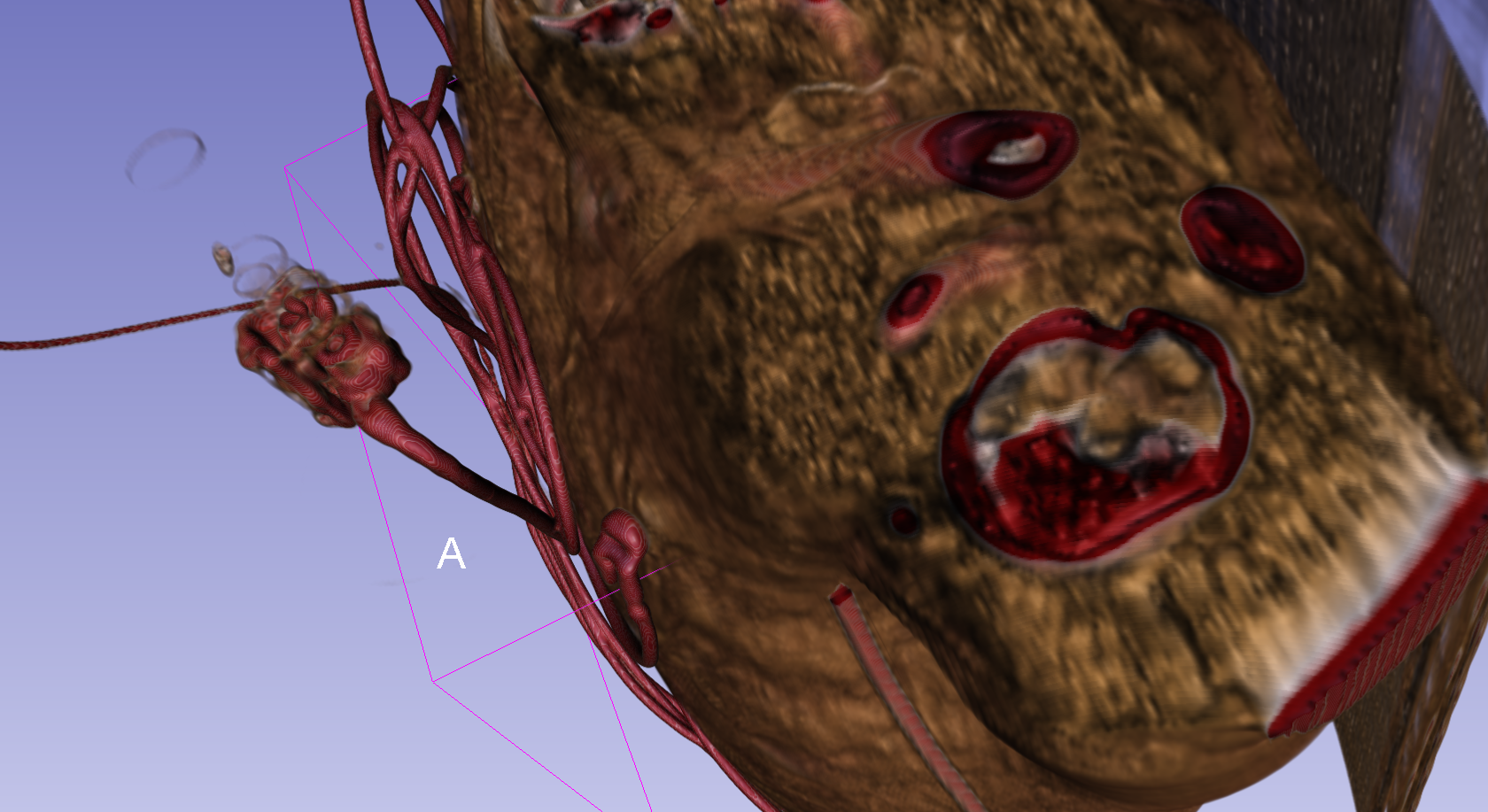 tomography
Possible Bodies is a disobedient action-research project that Jara Rocha and Femke Snelting have been developing since 2015. The project works with the concrete and at the same time complex and fictional entities that 'bodies' are, in the context of technologies, infrastructures and techniques of 3D tracking, modeling and scanning. This collective research becomes especially urgent because through those performative and representational practices, intersecting issues of race, gender, class, species, age and ability resurface.
The Possible Bodies inquiry operates along an inventory that by now contains a mutant set of artworks, scripts, documentation, manuals, guided tours, interfaces, vocabulary, performances, software-demos, tools, physical objects, animations, mathematical concepts, games, renderings, etc. This traveling collection forms a shared context to pay attention to the dimensional, notational, scalable and organisational apparatuses that make so-called-bodies appear and co-relate, and allows us to ask questions the matter-cultural conditions of possibility render them present.
At the start of 2018, Possible Bodies is one-and-a-half year under-way. It will have had rotations in an art institution in Stuttgart (Schloss Solitude), a technology-oriented centre for arts production and research (Hangar) and a design college (Bau) in Barcelona. From January onward, we open up the inventory in and to a.pass as a resource to be reworked, annotated, appropriated and expanded. Possible Bodies changes rhythm in order to prepare a fourth rotation in the fall that might take the shape of a publication.
The presence of the Possible Bodies inventory, its methodologies and some of its agents at a.pass can hopefully allow further inquiries into the tensions between 'probable' and 'possible'. As an object of study, we will for example be exploring the workings and worldings of Slicer, an open source software platform for medical image informatics, image processing, and three-dimensional visualization. The software ecology of Slicer interests us because it allows us to explore processes of articulation, dissection, separation, segmentation, segregation and difference.
Jara Rocha (Barcelona) is a mediator/curator teaching projects at Bau Design College of Barcelona. She is co-inventor of the Possible Bodies project (Schloss Solitude, Hangar, a.pass, Constant) and participates in The Darmstadt Delegation. Jara often works with the materialities of present cultures (infrastructures, text logistics, body inscriptions) and tests non-formal ways of learning in collective situations like Euraca Seminar, Objetologías, or Relearn Summerschool.