work group
Mika Juusela/Adriana La Selva The Bridge
5-9 October 2015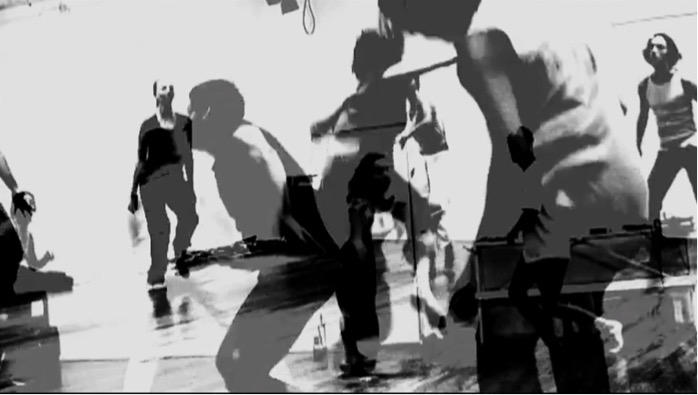 the bridge
This workshop is part of Adriana La Selva's research on contemporary training methodologies for theatre. The beginning of the project concentrates on a deep understanding of physical practices which draw from the Theatre Anthropology vocabulary developed by Eugenio Barba, in order to question and push forward training principles devised by his group.
During this week of physical work at the a.pass, we will be looking at the principle of repetition from many different angles, in order to understand the creative possibilities of this tool and test philosophical and neurological notions developed around the theme. The main physical work concentrates on the training for the actor used and developed by the international ensemble The Bridge of Winds, a theatre group created by Odin's actress Iben Nagel Rasmussen.
During its 25 years of existence, the group has developed a series of exercises to work with the actors scenic presence. These energy exercises may be simple on the outside but difficult to master. Exercises have common form, they are done in contact to the others, but at the same time the work is highly individual. It develops and demands a great amount of alertness, sensitivity and willingness to overcome ones physical comfort.
As a way of having a common theoretical ground (and developing practice-based research methodologies), the participants will receive previously to the workshop a paper Adriana has just developed on the theme, to be questioned in the practice.
Mika Juusela is an actor/director/pedagogue from Finland. He has been a member of the Bridge of Winds from 1999 and since then he has been teaching and performing with the group. In his own country Juusela is working in various projects (from performance and scripwriting to artistic research). He is also a founding member of Laboratorytheatre Fennica and  publishes and translates theatre literature.
Practical: 05 to 09/10/15, from 10.30 to 16.00 (to be confirmed) @ a.pass, 4th floor Maximun 15 participants Bring your training clothes, a sense of discipline and a will for physical engagement.
Sign up for this event.