postgraduate program
BLOCK DIARY / SLOW, RANDOM & LINKED WRITING & THINKING
1 January-29 April 2018
Nicolas Galeazzi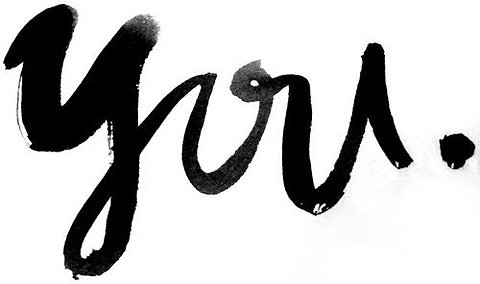 you
24 JANUARY 2018 at the TOPOS, close to my INTAMISILLY ROOM
The space is being formed. Slowly it's taking shape. Slowly the condition emerges by itself. Where did it come from? Hard to say. It's a collection of memories, past actions and future musings and possibilities. It's at the crossroad of then and then. Maybe it's even now. But to be able to say that, to make such a statement, more time should be spent in and with the actual space/room/condition. I am creating a condition for myself. But it's a very liquid one, in the sense that nothing is being set in stone. Two walls have wheels, one wall is a curtain, the door is aluminium spaghetti,… But the mental space is quite set… This condition. I create. I am that condition. Why am I creating this condition? Out of habit. That's true… It's an habitual environment. It's the kind of place that brings me to results. BUT! Results I know / like. Is that helping my research? It's a way. A tool. Let's stay open for other options, possibilities, methodologies…
So. The space I am forming. My plan for this block is action. Action in my case leads to form. Shaping. I need the material to gain insight. I need to use my body. Put it in shapes, forms, molds. Shapes that are not me. Performing. Acting. Shapeshifting is my 'métier'. That's the backpack I am carrying. The words I was shaping in the previous block seem to be lost. Somewhere. In the new space I'm building? I know my research had something to do with You and I, with 'using masks as tools of awareness'. That sounds so good. 'A tool of awareness…'. But I lost what it means or even meant. I don't know anymore what I'm doing. But I'm not worried. I'm in the dark building a space. And I'm confident working and doing will bring clarity. At times my thinking and theorizing in the last block seemed so clear, especially talking to Peggy and sometimes to Heike too. The words and theoretical understanding went on a holiday. I hope they will send me a postcard soon…
All is set. Almost. The coming days I will become others. They will interact with other researchers at a.pass. Maybe my colleagues will shine bright or bring their flashlights.
25 JANUARY 2018 at the TOPOS, at the dining table next to the kitchen
Today I wanted to bring a record player. There's one in my basement. I wanted, but I didn't. I was looking at it and thought: why? It's an extra tool, an extra asset, an extra thing to toy around with, to help me find meaning. But I'm often using the same tools. I guess that's not such a problem since a painter tends to use paint and a canvas, and a carpenter uses wood. But what do I use? Tools to create something I can show. But I'm doing research. I'm searching for ways to eliminate the distance between Me and You. Well… Eliminating sounds drastic, let's call it: make the space between you and me as tiny as performatively possible. That's another piece of information I'll have to chew on. I'm writing for writing, I'm practicing automatic writing, so what comes out, comes out…
Instead of the record player I brought an old newspaper. 'La Nation Belge' from 17 December 1931. Inhabiting another skin through masks may feel similar as inhabiting another time, the thirties! It's always striking to see how little has actually and effectively changed. I have lots of these newspapers. I found them under the linoleum on the second floor of the house I'm living in. During renovations I stumbled on them and just started reading…
Now there's one in the Topos. Feel free to read.
I plan interviews. On the Intamissily stage and TV-Studio. Next week. Have to think about that. About the how. How to get closer to the other's researches…
I'm reminded of 'Swimming' by Martha and the Muffins. Especially the phrase: 'We're afraid to call it love, let's call it swimming'. Hmmm. Sounds usefull. Listen here:
AND I re-read the first lines of my research proposal. It helps (!):
The proposed research aims to investigate how hyper-realistic silicone spfx-masks can be used as tools of awareness to shed more light on race, gender and class issues in an experiential, sensual and non-mental way. How to help performers and non-performers create another persona and let them experience how it feels to literally be in somebody else's skin, wearing another one's face in non-theatrical daily situations. How does this change their perspectives? Or doesn't it change anything? How does this, in a broader sense, affect the notions of 'I' and 'You'? How does it affect one's outlook on one's own community, conditionings and beliefs?