This first Monday Reading will be dedicated to text processing. We will discuss concepts such as What You See Is What You Get (WISYWYG), the virtues of ascii, what the differences are between writing, language, code, formatting and markup, and how our keyboards perform.
As a way to map the long-term legacies that are implied in each of our keystrokes, we will play with a Teletype Model 33, one of the most widespread computer interfaces in the 1960s.
[caption id="attachment_7199" align="alignleft" width="320"]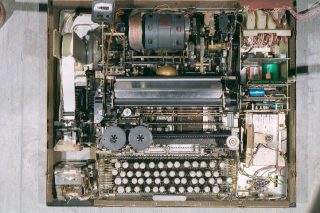 A.Audsley[/caption][caption id="attachment_7202" align="alignleft" width="150"]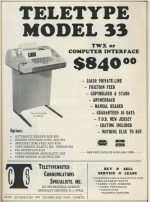 vintagecomputer.net[/caption]
The Monday Readings are five one day sessions that bring habitual tool-situations in conversation with theoretical and political thinking. They are intimate collective situations on the articulation of technique and the performance of boundaries, reading across technical tools and theoretical devices. The Mondays attempt to develop further connections between artistic research and techno-political practices such as software-as-a-critique, active archives and techno-galactic software observation.
Each session starts with an exploration of day-to-day tools and technologies: text processing, file compression, on-line communication, security or digital archiving. This tool-reading is followed by a discussion and collective reading of one or two related texts.
Reading materials: https://pad.constantvzw.org/p/apass.mondayreadings
Schedule
10:00-13:00: Reading tools
14:00-17:00: Reading texts
If possible, bring a laptop. Sessions take place in a.pass on the 3rd floor. Participation is free.