companion, recent past
Ecole Mondiale Bruocsella
22-22 May 2019 / Start at Zenne Garden
a resilient movement for room to secondary river valleies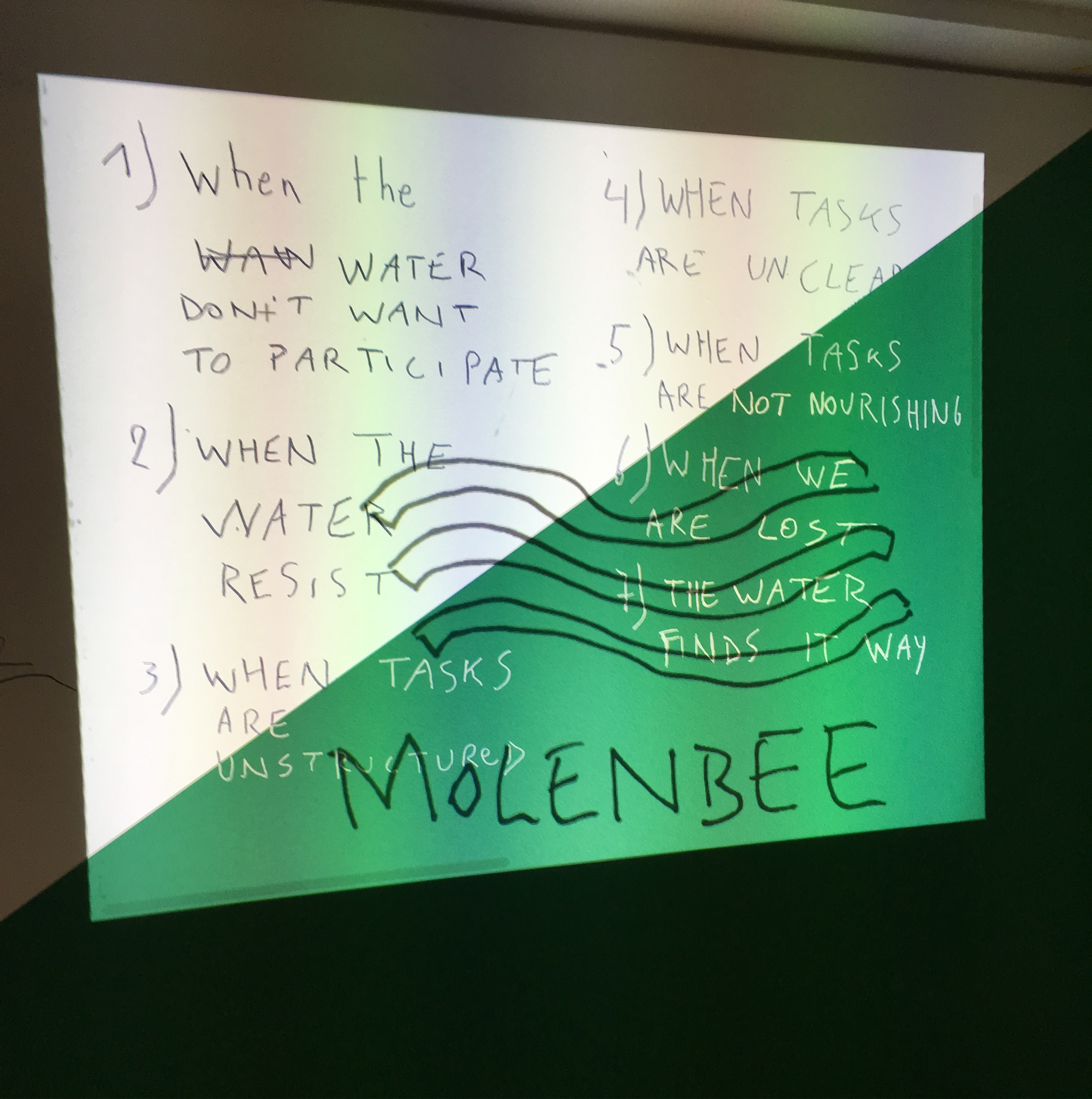 Ecole Mondiale
ECOLE MONDIALE experiments and experiences walking in and with the Zenne Valley while researching an alternative political model for the Brussels region, – capital of Europe, as a metropolitan landscape. Its ambitions is to transform the dominant 19th-century political model of the Brussels-Capital Region into a 21st-century vision / version based on its specific hydrographic structure. The secondary river valleys of the Zenne can provide these metropolitan landscape specific characteristic features. How can we create a mentality and culture together with the landscape of these secondary valleys, to radically transform the old model? How can we confront us with energy transition, relating humans and non-humans, and provide common places for thinking in multi-species spheres? This future model is based on the special hydrographic structure of Brussels, in particular the 8 secondary river valleys, tributaries of the Zenne which make up 80% of the total green space.
Landscape architect Bas Smets studied the changing significance of the landscape and the open space in the 21st century metropolitan Brussels region. He mapped the importance of these secondary valleys (Molenbeek, Neerpedebeek, Vogelzanbeek, Geleytsbeek, Maelbeek, Linkebeek, Woluwe, Laarbeek, Zuunbeek) and proposed to design a network. These secondary valleys can be strengthened to become linear park landscapes that enable greater water catchment and thereby
reduce the risk of flooding.
Taking this study as a starting point and the positive appreciation for the Zenne river basin, we want recognize and acknowledge room to the river and to investigate agency of the basin becoming a legal entity.
How making kin with the secondary river valleys?
Sign up for this event.