publication, research center
Isabel Burr Raty BEAUTY KIT – AN ECO-EROGENOUS ART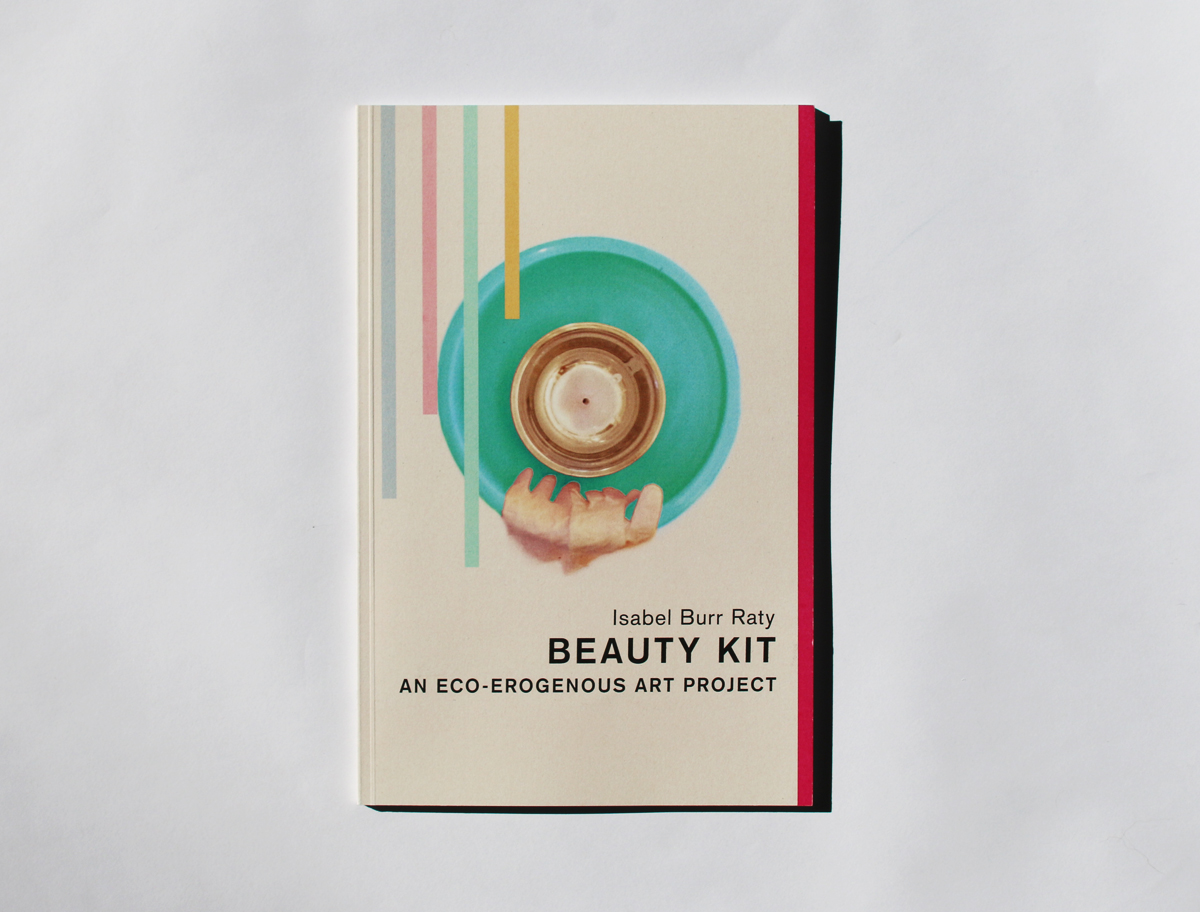 beauty kit isabel
BEAUTY KIT – AN ECO-EROGENOUS ART PROJECT by Isabel Burr Raty with contributions by Kristin Rogghe, Elke Van Campenhout, Gosie Vervloessem, Pablo Diartinez and Tim Vets, is an experimental catalog summarizing Isabel Burr Raty's research on conceptualizing and manufacturing eco-erogenous para-pharmaceutical products. It tells the story of the BKFF, a mobile farm where she and other females harvest their orgasmic juices to produce beauty bio-products, used for treatments in the BK Spa, critically discussed in the BK Focus Group and moving forward into becoming a village, where every-body harvests each other. The catalog comes with contributing text, "Harvesting bodies – The Farm as Paradox" by Elle/Elke Van Campenhout, and other reflections on the project.
Isabel Burr Raty is a Belgian-Chilean artist, filmmaker, and Media Art History teacher in ERG (École de Recherche Graphique), living between Brussels and Amsterdam. She is currently developing her second feature film, about the colonial impact on Easter Island, and creating live art and new media installations that queer production understandings, such as the Beauty Kit Project. Her works have been shown internationally.
price: 10 Euro
Order this publication.