recent past, research center
a.pass Research Center Associates in residence victories over the suns
24 June-14 July 2019 / ZSenne ART Lab / Brussels
dissolving totalities, usurping orders, inventing new materials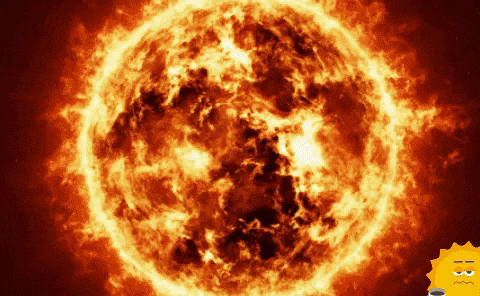 Occidental-Hubris-Apocalypse. Under the modernist and universalist suns everything has burned. Everything looked well organized, bright and transparent, yet everything burned. Nature and culture are melting away. Democracy has shrunk to a gloomy memory of form. All sorts of objects and their categorizations are calcinated. Fragile, they quickly disappear into floating ashes scattered by the wind. From the darkness, on the black powdery toxic deposits of a temporary illusion that believed it was eternal, against all odds, a new life has begun and various species of luminescent critters are crawling around condemned to invent new materials…
Trying to write a presentation for this artistic research residence project while watching the global game of thrones and painfully figuring out how to take part in a post-capitalist social change ecosystem based on the injunction to live on ruins…, trying to write this text is epic and the text is epic. And yes, we were kind of drunk when we said a big yes to name our residence in relation with Malevich pre-suprematist seminal performance. And yes, titeling our residence "Victories over the Suns"  seems to have everything to do with the feverish and romantic dream of a group of artists soaked in beer and wine. And yes, proclaiming victory before battle will be seen as a horizon of manic hope. Yet, it's necessary.
Is it not almost impossible to continue to believe in the possibility of creating conditions for imagining alternatives other than through a commitment that inscribes itself in 'giving up'? Is it possible today to activate change processes other than by creating fictions and 'alterations' that suddenly generate more than themselves, other worlds, engaging us in an effort to invent and build another type of (non)luminous scenes of selves, presences, and knowledges? No, the order of this reality is not necessary and a deep doubt has settled that requires to fully reconsider what was presented until recently as being the only possible horizon.  Moreover the system seems to work without anybody in charge. Could it be that we have to self-assign the task, at least momentarily? Could it be a moment to assume the duty to reconsider some things and change the way we look at some things? Important for us to start with: collective geometries, non-modern perspectives, forms, arts, bodies, fortunes, eating, hacking… in addition to the classics : institution, public and politics. Paranoia is our ally and also our condition for defining a possible darkened and contaminated critical position. Our enemies -the suns- are plural and we develop decentralized strategies -our victories- producing plural resistant forms. Norms and values are transformed, constructed and proposed, they are plastic but not relativist. In the dark we see strange lights that darken and we take the risk of proposing 'establishingly' experimental.
In our residence, each process is designed individually and in common, in order to share a fiction of sharing. We aim our experimental tools at each other, ourselves and at you. They are directed at a viewer, curious-anxious about modes of reparation who can put together the research trajects that she finds in a process of performing-publishing of difficult-makings of different objects and positions. We are hungry and angry: at our bodies, at assemblages, at more stories for other histories, for different exhibits, for fresh cultures. And, sorry, we are not ashamed, it will be a failure. It is so difficult to present/exhibit/publish our researches. It is hard to maintain the difference between momentary autonomous object-projects and fully open unstable object-trajects. Imagine the combined impossibly difficult of doing both at once, which of course we tragicomically will? It will be an experiment in organizing and presenting what appears to be fundamentally  unorganisable and unpresentable. When all is lost why not go for broke, victorious over the sun?
Our residence will (not) unite Jason Bahbak Mohaghegh, Isabel Burr Raty, Antye Guenther, Adrijana Gvozdenovic, Gijs de Heij, Ludi Loiseau, Sara Manente, Lilia Mestre, OSP, Rob Ritzen, Pierre Rubio, Mathijs van de Sande, Sina Seifee and Femke Snelting.
In an Eco-Erogenous Para-Pharmaceutics Village we will be Living and Eating Together Other Geometries of Parallel Parasite Timeline Repository of Forms of Life of Forms of Politics of Engineering Bestiaries & the Chaotic Order of Existence in Slow Cyanotype Cooking Together Monster Zero of Contingent Weirdness and Wild Fermentations Wicked Technologies in Porous Porcelain Brain Vessels from Japan for a Non Agonistic Self Beauty Abduction Performative Dinner or a RRadio Triton Data Retrieval Interface Card Reading of 7 Anxieties and the World ScoreScape Male Farm Multi Demonic Schizoid Possessed Report as Before there was Nothing there were Monsters.

The Research Center at a.pass is a platform for advanced research practices in the arts. It invites six associated researchers per one year cycle to develop their artistic research practice in an environment of mutual criticality and institutional support. In agreement with the individual research trajectory of the associate reserachers the a.pass Research Center supports and facilitates forms of publications, performative publishing, presentations, experimental research setups and collaborations.  Rather than consolidating the existing discourse around the notion of artistic research, a.pass is committed to accumulating different understandings of artistic research through practicing its frameworks, archives and vocabularies. By bringing together differently practiced notions of artistic research, a.pass is reflecting on modes of study and knowledge practice within the artistic field. a.pass is interested in the actualisation of performing knowledge because it considers artistic research as a situated, contextual practice which is the consequence of ongoing negotiations between its stakeholders, contextual fields and discourses. a.pass interacts with academic, activist, or practice-based fields and methods of research, and supports the development of rigorous, inventive forms of artistic research on the intersections between those fields and in tension with academic artistic research as a developing discipline. The center itself is not a solid institutional body with its associate researchers as satellites, it is rather constructed as a support structure that brings different trajectories and fields of research to a multitude of temporary overlaps.  It's institutional and long term structures work towards a repository of methodologies, forms of archive and 'making public' of artistic research practice.

During the three weeks of the residence, we will work and be present in the space of the gallery with our researches and arts. Some of them will be public, others not and a lot of them in between.
Detailed informations about the projects and agenda here

The residence is produced by a.pass Research Centre
and hosted by ZSenne ArtLab

From June 24th to July 14th 2019
9h00 – 23h00
Anneessens 2, 1000 Brussels
https://goo.gl/maps/nTVwbSAjK6yW76iY9