excursion
Pia Louwerens From I to we
24 October 2017
Excavating reality together, at home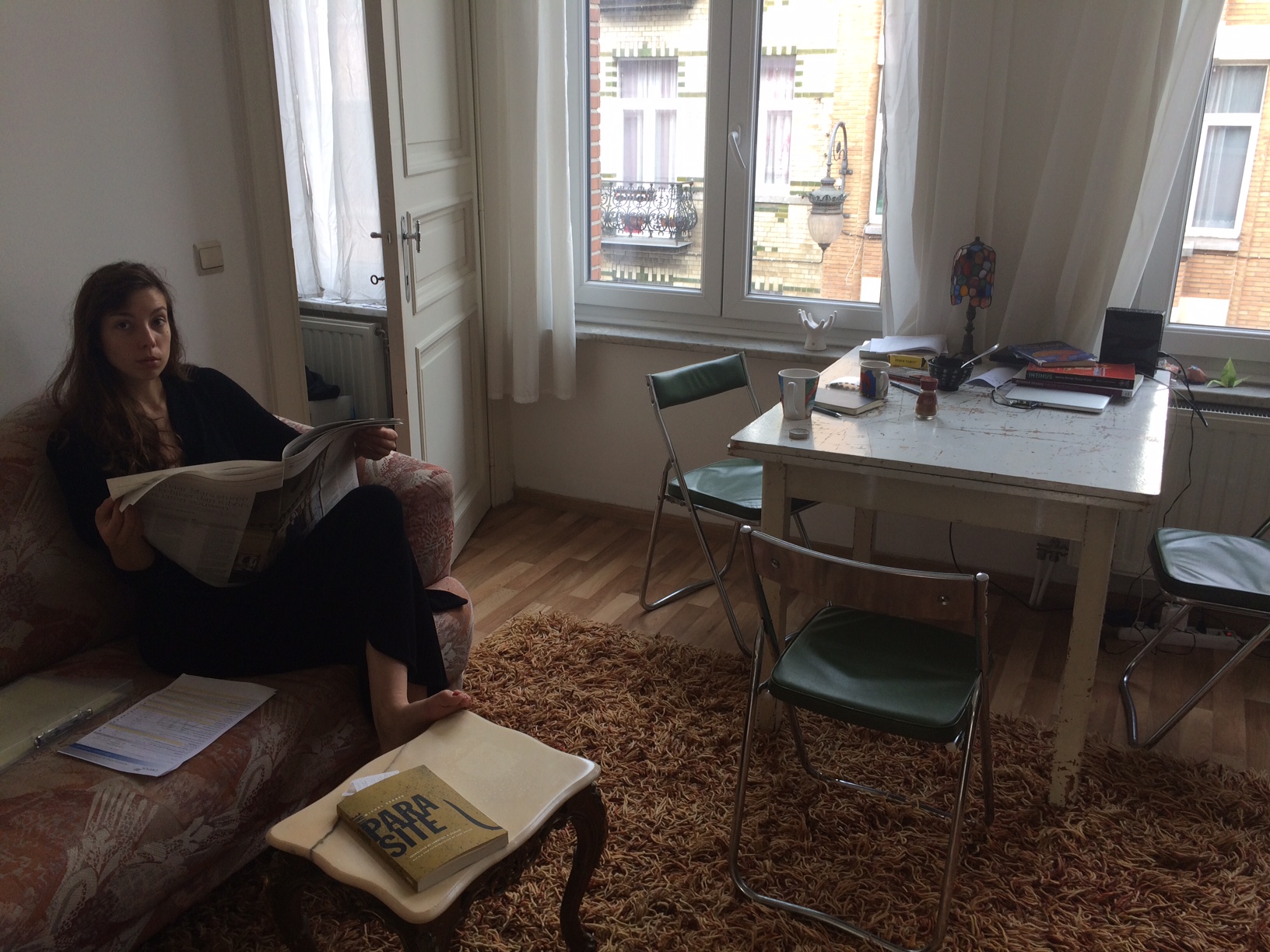 IMG_6192
"From I to we" serves as an introduction into my practice inside its subjective core: my own home. After a performance the audience is invited to rewrite the script, rewarded with a warm meal cooked by the artist herself.
The structure of the excursion will consist of two parts; first a performance and introduction to my practice, followed by a participatory performance/workshop. Right now at a.pass my biggest challenge is to "break open" my own research practice, to make it open and shareable. In general you could say that my work attempts to go inside, towards some kind of "essence" or fundamental understanding of reality and/or the self. First I try to deconstruct a context, digging towards some kind of subjective center or essence (a true center which is, even in this subjective form, never to be found). Then I try to reattach these findings back to the context, communicating them, telling stories about them, making them real. In my performance I will introduce myself and some of these lines of thought.
Sign up for this event.