excursion
Eleanor Ivory Weber The World Today All In The Mind
23 October 2017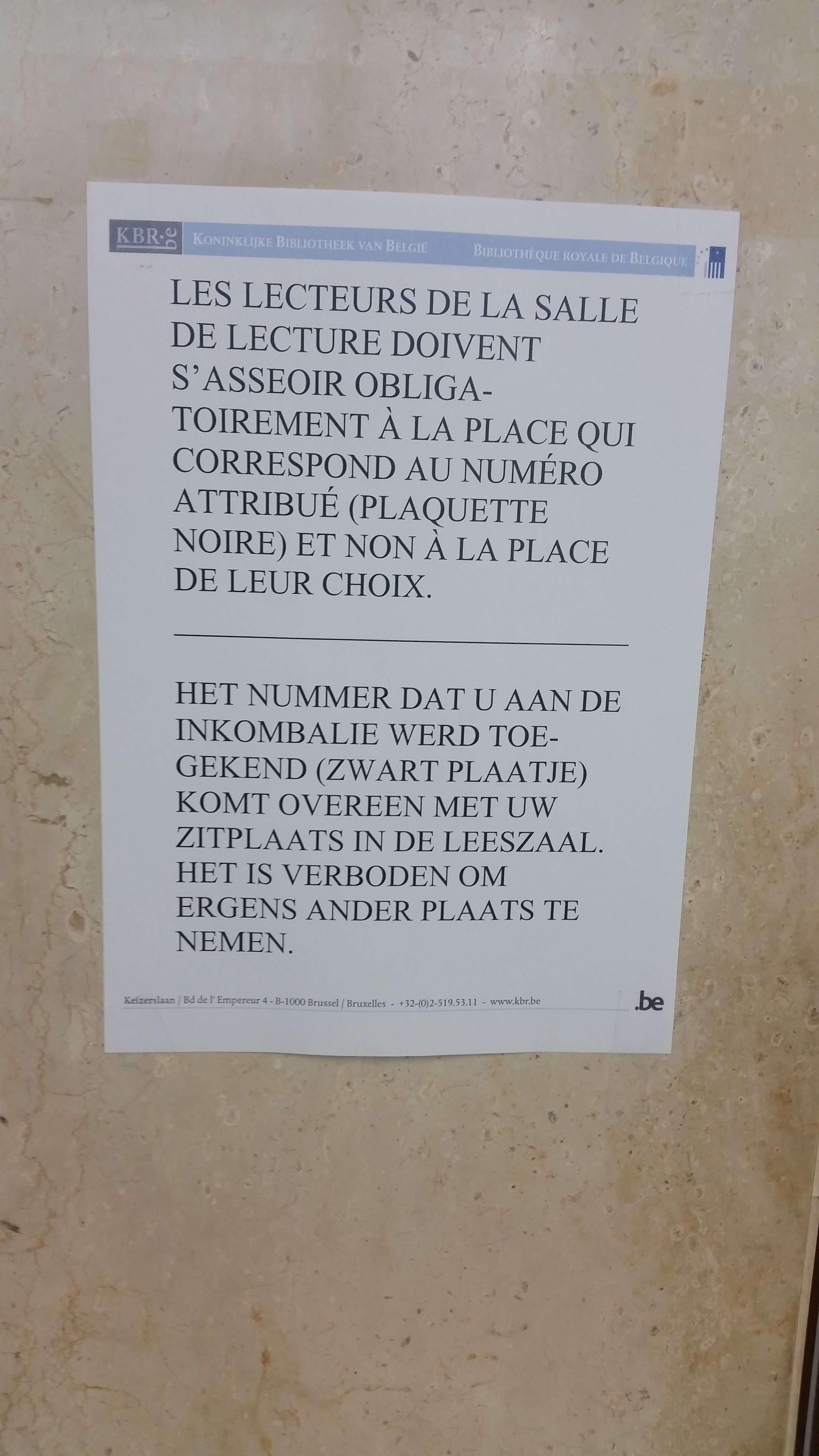 20171018_155743
"…a 100% probability of nothing happening, and that's often when it's more interesting…"
– Peter Ryan, ABC Senior Business Correspondent, 2 October 2017
On Monday 23 October 2017, several todays, today. An instruction-based, public yet solo, listening & reading exercise, derived from radiowaves. Thinking about the public mind and testing what is produced from chance and structure. How language functions on different registers, at once, in time, and beyond us.
//// Please bring ID for library registration, a smartphone/laptop (with charger) and head/earphones.
meeting:
Koninklijke Bibliotheek van België / Bibliothèque Royale de Belgique (kbr.be), Kunstberg / Mont des Arts, 1000 Brussels (Central Station). Meet Eleanor in the lobby, please advise the time you will come, between 11h and 12h. Piece lasts approximately 5 hours (including regular breaks).
Sign up for this event.