excursion
Geert Vaes La Flandre Profonde / Into The Heart Of Flanders
26 October 2017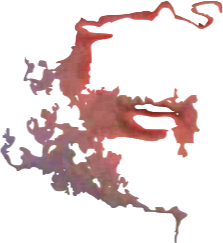 pasted image 0
'Het Gezin Van Paemel' (The Family Van Paemel) by Cyriel Buysse is a 114-year old theatre piece that's still showing the flemish what it means to be flemish. The excursion will bring us to an amateur theatre company rehearsing the piece. Why are they, and with them lots of other amateur companies, still so interested in this piece? Why am I? My questioning will be mainly about one scene in particular: the son who goes to tell his father he's leaving for America. An America he only knows through stories, an America that personifies a better life. How is this flemish identity created (the I) by the staying and the leaving? And how is America (the other) created? And isn't all emigrating originating in 'The America of the Soul'? How is this construction of I a mask/conditioning? How is history as a re-construction keeping all these notions in place? How will I go from here to using masks again? And how will I finally get out of Flanders?
Meeting point a.pass 4th floor at 16:30.
Two cars leave at 18:00 to drive to Tejater De Orchidee in Tielen.
At 20:00 starts the rehearsal, following that an interview. Then ride back to Brussels.
Back in Brussel latest by 23:30.
Sign up for this event.