end presentation, postgraduate program
Aslı Hatipoğlu, Martin Sieweke, Martina Petrović, Nada Gambier THE TIME ITEM, THE ENDLESS WANDERER, THE TOURIST GUIDE AND THE LINE THAT WAS DEAD BEFORE IT HIT THE GROUND MEET AROUND A DINNER TABLE
2-3 June 2023 / a.pass 4th floor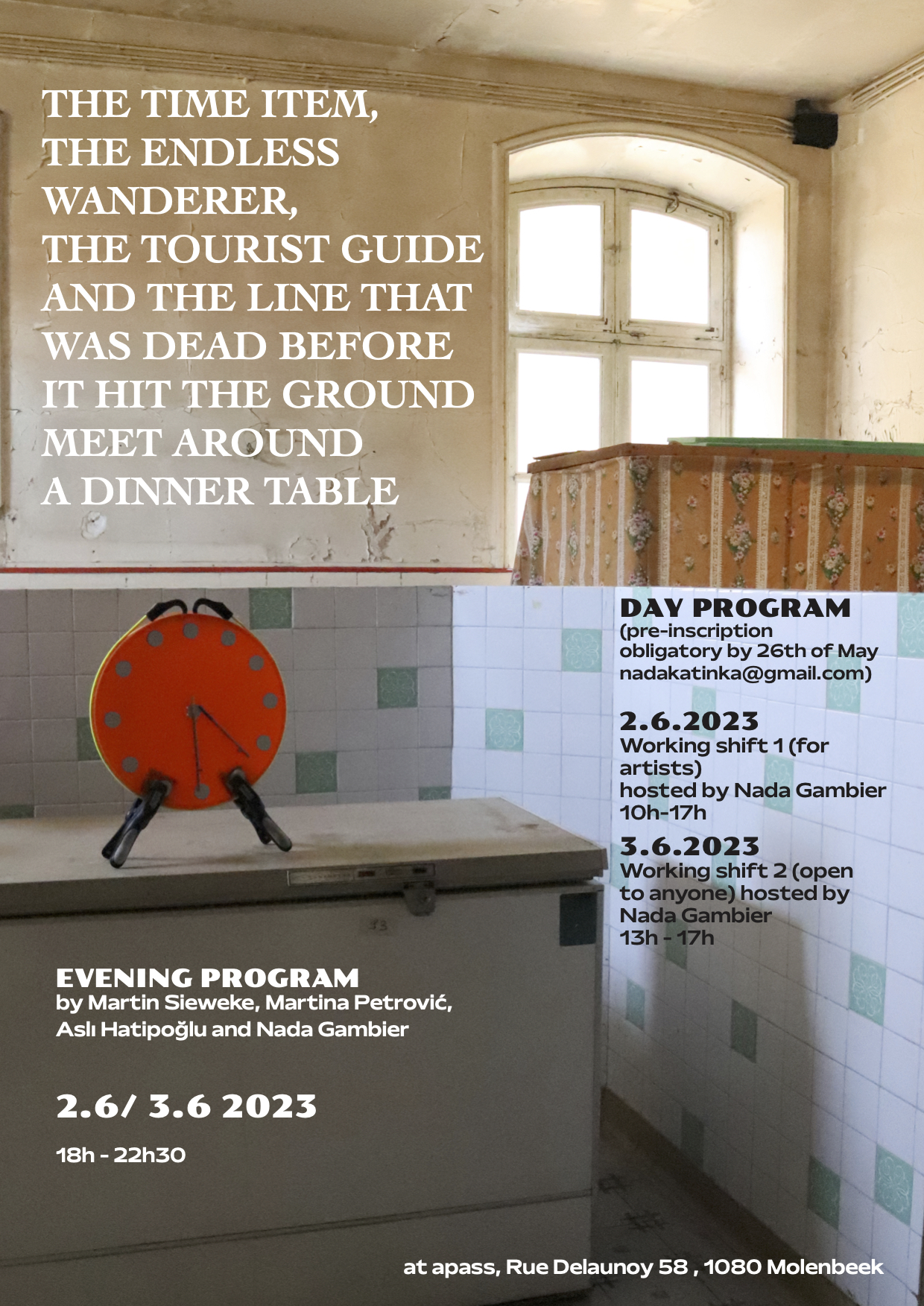 (c) Image: Martin Sieweke
The table is set. 
What is here is there. What is not here is somewhere, someone is doing something. 
Martin Sieweke, Martina Petrović, Aslı Hatipoğlu and Nada Gambier invite you on a guided tour of wandering, exploring time, invisible structures, in-betweens, tastes of intimacy, heritage, abrasion, fermentation and reparation that ripple through space to mark the end of their research trajectory at a.pass. 
There will be food, performances, boredom and a spa. 
Read more..